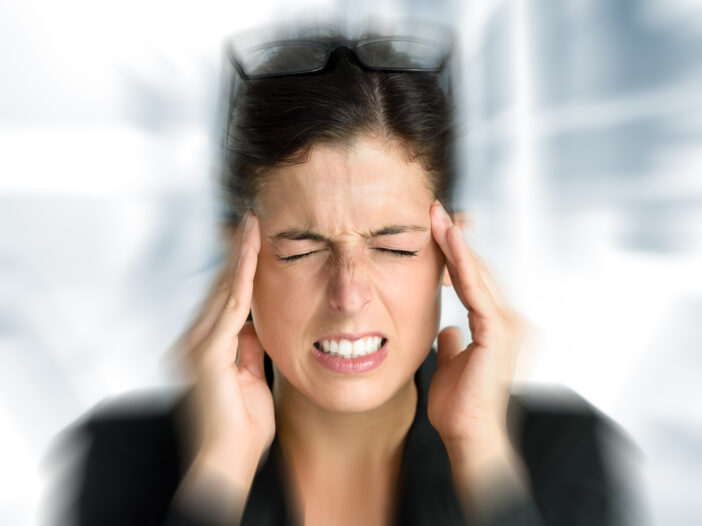 Menopause brings a wide range of symptoms, and the list may extend beyond the known 34. While some are physical in nature, such as hot flushes, night sweats, and weight gain, many others affect emotions and psychology. It's not uncommon for women to experience feelings of being overwhelmed, increased susceptibility to stress, mood swings, and a loss of interest in activities that once brought them joy.
Overwhelmed – why does this happen?
During the perimenopause phase, the levels of oestrogen and progesterone fluctuate and eventually decline, indicating the end of a woman's reproductive years. However, menopause encompasses more than just the end of fertility: The decline in these sex hormones triggers a cascade of consequences.
In a way, the drop in oestrogen and progesterone serves as the catalyst for the multitude of symptoms associated with menopause.
Let's explore some of the symptoms that specifically impact women's mental health
It's important to note that hormones don't operate in isolation. A decrease in oestrogen levels can affect serotonin, norepinephrine, and dopamine—the "happy hormones." This hormonal shift often leads to low moods and a diminished interest in previously enjoyable activities. During this time, emotional processing may become more challenging, leaving women feeling flat and exhausted.
Additionally, progesterone works alongside the neurotransmitter GABA, which plays a crucial role in brain health. When the balance between progesterone and GABA is disrupted, women may experience moodiness, irritability, and difficulty managing stress. Everyday challenges that were once manageable may suddenly become overwhelming.
Furthermore, the decline in progesterone can negatively impact sleep, as progesterone is known as the "sleep hormone." This can set off a chain reaction, resulting in feelings of tiredness, moodiness, a sense of being out of control, vulnerability, and overwhelm.
When you are feeling overwhelmed, prioritising good nutrition can make a big difference.
A nutrient-dense diet rich in fruits, vegetables, lean protein, healthy fats, whole grains, legumes, and nuts can support mental well-being and help regulate mood swings and irritability often experienced during menopause.
Embrace the benefits of healthy fats! They are vital for hormone production, including oestrogen and progesterone, promoting hormone balance.
Specifically, omega-3 fatty acids found in fatty fish, walnuts, chia seeds, and flax seeds are essential for brain health, improving cognition, memory, and mood—beneficial during hormonal fluctuations and mood swings associated with menopause.
Now. let's consider what to minimise:
Refined carbs and foods high in sugars can cause fluctuations in blood sugar levels, negatively impacting hormonal balance. This can amplify menopausal symptoms like hot flushes, mood swings, and disrupted sleep. By reducing sugar and refined carb intake, women can stabilise blood sugar levels and alleviate the severity of symptoms.
Instead, opt for a diet that emphasises whole grains, legumes, and vegetables to stabilise blood sugar levels and provide sustained energy throughout the day.
Moreover, refined and processed foods often lack essential nutrients and fibre, depriving women of the vitamins and minerals needed for overall well-being.
It's also advisable to limit caffeine and alcohol intake, as they can act as triggers for symptoms like hot flushes, poor sleep, and mood swings in some women.
In addition to nutrition, maintaining a regular exercise routine, managing stress, and ensuring sufficient sleep are crucial components of managing menopause holistically. Take a look at sleep here and exercise here
And why not download my starter kit for a healthy and happy menopause: