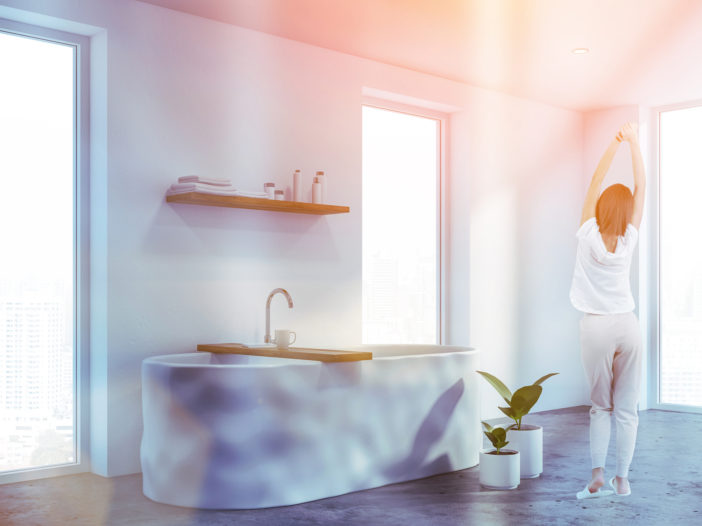 The amount of stress that you have in your life has a huge impact on whether you sail through the menopause or not. There is a definite link between stress and the severity of menopause symptoms.
Although it is not always possible to remove all stress from your life, it is important to learn how to put mechanisms in place to manage it effectively.
We have already taken a look at removing foods and toxins that stress your body.
Would you like to learn more about hormone friendly foods?
But it's also important to focus on lifestyle. And learn how to really dial up how you rest and relax. By doing this, you are better placed to cope with all the stuff that life throws at you and build up your resilience to stress.
So let's explore options:
Everybody likes to relax in different ways.
And so here, you can choose the ones which tick your box and work for you. But remember learning to relax is non negotiable! Do not skip this part! If you are feeling overloaded and your nerves are jangled, then every tiny thing you do here will help you to chill and re focus.
Stress and menopause symptoms are intertwined
Here are some ideas to consider:
1.Meditate.
I appreciate that this isn't everyone's cup of tea. But I am not talking about a week long silent retreat in the middle of nowhere. Just learning how to mediate for even a minute can help to clear your mind
2. Learn how to breathe.
Of course you're breathing right now. But when you are not breathing properly, i.e. you are hyperventilating or just taking shallow breaths, you could be adding stress to your body. But when you learn how to take slow, full breaths, it can really calm you.
3. Time alone.
Five minutes of alone time is priceless. For you, this may be a hot soak in the bath or just sitting down on your own in the garden for a few minutes. If you can't escape, find something that soothes you. Maybe a cup of herbal tea or being wrapped up in your favourite jumper. And just give yourself permission to do absolutely nothing.
4. Go for a walk or a stroll.
Just a change of scenery and a walk in nature can help take the worries away
5. Laugh!
There is nothing better than a good chuckle with friends to get rid of a bad mood!
6. Book time off work and don't do any work during this time.
This is your time for proper relaxation.
7. Do some yoga!
This is the ultimate de-stressor. Just make sure you find one that you enjoy.
8. Reignite your hobbies and interests.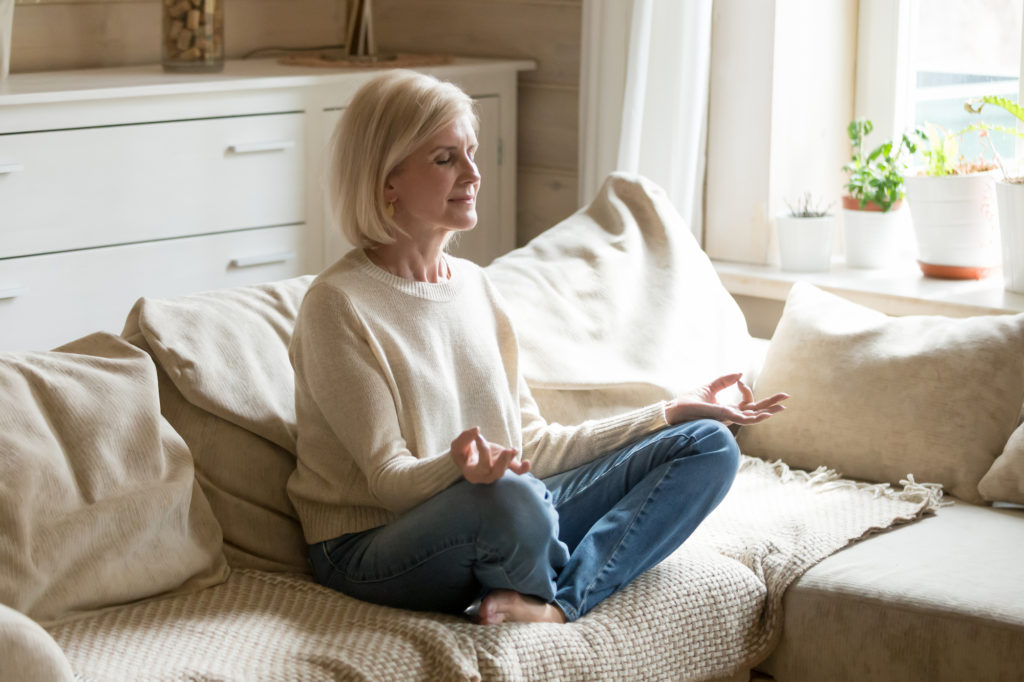 Reading, listening to music, cooking or gardening all help you to relax
Of course, there are so many different ways to relax. But the most important thing here is to find the ones that suit you.
And the reason why rest and relaxation is so important in your menopause transition is all to do with the hormone cortisol.
Cortisol is your stress hormone that makes menopause symptoms worse
Cortisol is made in the adrenal glands and its secretion is controlled by the hypothalamus in the brain in conjunction with the pituitary gland and adrenal gland. You may have heard this being referred to as the HPA axis.
Some of the main functions of cortisol are as follows
helps to control your blood sugar levels
regulates your metabolism
helps to reduce inflammation
regulates your sleep wake cycle along with melatonin
Would you like to have a happy and healthy menopause?
But perhaps cortisol is best known for being your stress hormone as it helps you to deal with and manage stress in your life.
In a stressful situation, your brain focuses primarily on getting out of danger and will instruct cortisol to be pumped out from your adrenal glands. This raises your heart beat and releases fuel from your cells so you have the energy to fight the danger. At the same time it shuts down functions that do not need to be prioritised such as digestion, sleep and your immune function.
When the stress situation has passed, cortisol levels return to normal
However, what we are seeing these days is that your stresses are constant. They may be things like being stuck in a traffic jam, having an argument with your kids, missing a work deadline. And even just worrying about something small can cause stress and raise cortisol levels.
These days, cortisol levels can stay elevated for long periods of time and this means that your body is no longer in balance. And high stress can certainly exacerbate your menopause symptoms.
Some of the symptoms are as follows:
Difficulty with sleep
Weight gain
Bloating and digestive issues
PMS
Brain fog
Frequent infections
Low mood and mood swings
Feeling cranky and irritable
Energy slums
In this state, most people can still function pretty well. In fact you may confuse it with just being super busy. But if cortisol levels are allowed to stay elevated for long periods of time, eventually your body will not be able to maintain this and your cortisol will eventually become too low. You will have burnt out
This can lead to:
Joint pain
Feeling exhausted all the time
Unstable blood sugars – feeling anxious and jittery
Allergies
Gut issues
So, how do you support your adrenals?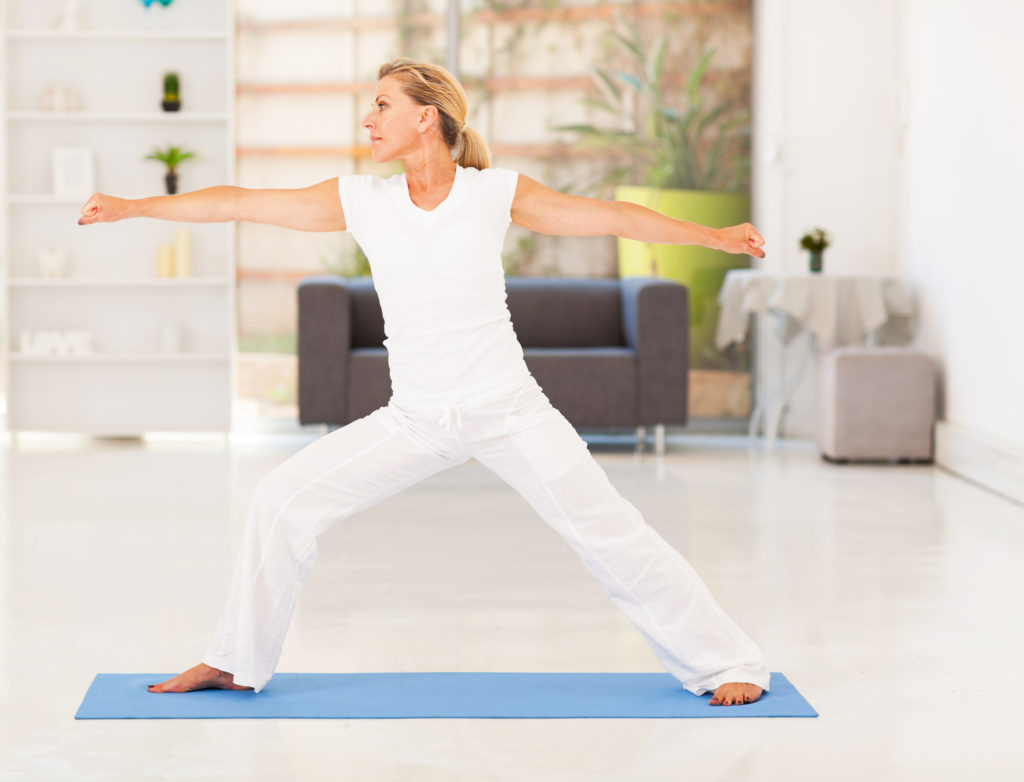 Solutions for low cortisol:
Adopt some of the ways to relax that were covered previously (breathing exercises, yoga, walking, hobbies, meditation etc).
Be kind to your body. This may not be the time for rigorous exercise. If you feel drained rather than energised after exercising, stick with gentle yoga routines.
Limit alcohol and caffeine as these increase the burden on your adrenals.
Keep to a regular night time routine.
Support with liquorice root (but not if you have high blood pressure).
Solutions for high cortisol:
Balance blood sugars through your diet – avoid refined carbohydrates and sugar. Eat a low GL diet and have protein and healthy fat with every meal.
Adopt relaxation techniques as above.
Focus on supporting your gut health – infections and viruses can raise cortisol levels
Learn to say no.
Support your body with B vitamins, Vitamin C and Glutathione as stress depletes your stores. Adaptogenic herbs can also be helpful to support your adrenals.
By taking time to manage stress and your cortisol levels, you will be well on your way to achieving a happy and symptom free life. It takes commitment, but will be worth the effort.
Putting yourself on the top of the "to do" list may sound like a luxury, but is critical for your hormonal health and in turn a reduction in menopause symptoms. Remember that stress and menopause symptoms are intertwined.
It really is the time to learn how to practice self care. This is all about how you can be nicer, kinder and more compassionate to yourself.
And understand that self care is not selfish but essential to your overall well being. Serving yourself first will actually make it easier to serve others
Some suggestions which may work for you include:
Learn how to slow down. For example, try and really enjoy that morning coffee rather than just gulping it down. By slowing down, your body will benefit physically.
Come off social media for the day and see how it changes your mood.
Treat yourself from time to time. Having your nails done or booking a massage will do you the world of good.
Always establish a cut off time from work at the end of the day, so that you can enjoy a period of relaxation in the evening.
Get into the habit of scheduling self care practices into your daily routine
This step takes a lot of effort as for most people you are being asked to completely change your behaviour and lifestyle. So don't worry if you take one step forward and two back . The most important thing is that you recognise its importance and make one or two small commitments each day.
Doing so will lead to better balance in your life. Remember that your life is precious and is meant to be enjoyed!
Click through to my download to find out more about how to have a happy and healthy menopause