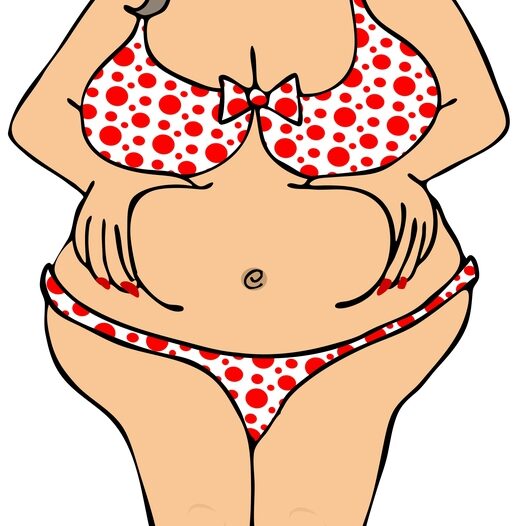 One of the most common struggles that many midlife women face is stubborn belly fat that just won't budge. If you find yourself constantly worrying about your tummy fat, it might be linked to the sneaky culprit known as cortisol, our stress hormone.
Understanding Cortisol and the Hormonal Maze
To understand the connection between cortisol and midlife weight gain, we need to grasp the hormonal changes that occur as we age. During menopause, oestrogen, the hormone that once regulated our cycles, takes a dramatic dip. To compensate, our adrenal glands step in, producing oestrogen in smaller quantities. This shift, while natural, makes our bodies more sensitive to stressors.
Stress and the Cortisol Conundrum
Enter cortisol, our body's stress hormone. In the face of stress, be it physical or emotional, our adrenal glands produce cortisol. While we need this hormone to kickstart our day and prepare our bodies for rest, prolonged elevated levels can lead to health issues and, you guessed it, accumulation of belly fat. In moderation, cortisol helps us manage daily challenges. However, in our fast-paced lives filled with concerns about aging parents, teenage children, work pressures, and financial worries, stress becomes a constant companion. The adrenals work tirelessly, churning out cortisol to help us cope, but this continuous production wreaks havoc on our bodies.
The Belly Fat Connection
But how does cortisol contribute to belly fat? The answer lies in its impact on blood sugar levels. Elevated cortisol levels prompt an increase in blood sugar, pushing our bodies into fat storage mode. Moreover, cortisol's dominance can suppress oestrogen even further, leading to the accumulation of stubborn weight, especially around the midsection. It's a biological double whammy that often leaves us feeling defeated despite our best efforts to exercise and eat well.
Cracking the Cortisol Code: Your Blueprint to Success
So, what can we do to manage cortisol levels and reclaim control over our bodies?
1. Stress-Free Mornings: Begin your day calmly by planning your morning routine the night before. Lay out your clothes, prepare your breakfast, and allow yourself the luxury of a serene start.
2. Exercise Mindfully: While exercise is essential, opt for activities that soothe rather than strain. Embrace yoga, stretching, or Tai Chi to unwind. If you do an intense workout, practice deep breathing and relaxation techniques to gently bring down cortisol levels. This is super important and often neglected as we dash off to the next commitment of the day.
3. Caffeine Consciousness: Keep an eye on your caffeine intake. While that morning cup of coffee might be a ritual, try not to indulge in caffeine later in the day. Let your cortisol levels dip naturally as evening approaches, preparing your body for restful sleep.
4. Nourish Your Body: Adopt an anti-inflammatory diet rich in proteins, healthy fats, and whole grains. Incorporate foods abundant in B vitamins, such as leafy greens, avocados, and eggs, which support your body's stress response. Boost your intake of omega-3 fatty acids found in oily fish, flaxseeds, and walnuts to counter inflammation associated with elevated cortisol.
5. Balance Blood Sugar: Regulate blood sugar levels by consuming balanced meals focused on proteins and whole foods. Minimize refined carbs and sugars to prevent blood sugar spikes that trigger cortisol production.
6. Gut Health: Cultivate a healthy gut microbiome with fibre-packed fruits and vegetables. The gut-brain connection is powerful, and a happy gut can alleviate stress levels. Additionally, prioritise hydration, as dehydration can stress the body, further elevating cortisol.
7. Reduce Stressors: Cut back on stress-inducing substances like sugar, alcohol, and caffeine. These not only elevate cortisol but also disrupt your body's natural balance, making it harder to shed excess weight.
In closing, remember that it's not just about what you eat or how much you exercise. A holistic approach to managing stress, sleep, and overall well-being is the key to lasting success. By incorporating these strategies into your daily life, you empower yourself to face midlife challenges with resilience and grace.
If you would like to know more about what to eat and why to support your health during this time, download my guide here.