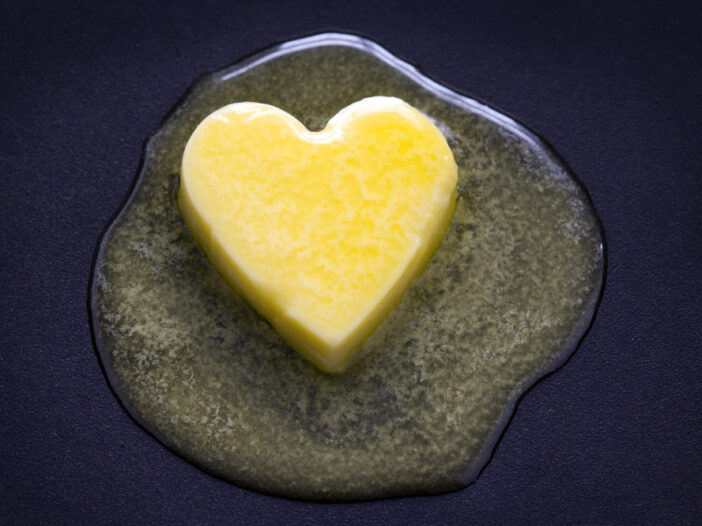 In a world where information about nutrition is readily available yet often contradictory, I often ponder this:
Have we have let down women in their 40s and 50s who are going through the Menopause?
Have we failed to equip them with the right knowledge, particularly when it comes to dietary choices that affect their hormonal health? I think we have.
Reflecting back, I find myself questioning the lessons we were taught in our youth. Were we misguided to believe that all fats were bad? During those formative years, were we inadequately educated about the role of cholesterol in our bodies? And why did we embrace low-fat diets, only to now understand that healthy fats are crucial for hormonal balance? As I ponder these questions, it becomes evident that our society's perspective on nutrition has taken a misguided path. And this has affected how women in their 40s and 50s approach their diets.
Myth 1: Fat is the enemy. Absolutely not!
The era when fat was vilified as the ultimate adversary of a healthy body is long gone. But the repercussions of that misconception still linger. The women who were once told to avoid fats are now discovering that these essential nutrients play a pivotal role in their well-being. Healthy fats, abundant in avocados, nuts, seeds, and fatty fish, are vital for creating resilient cell membranes, nurturing brain health, and facilitating hormone production. It is a paradigm shift, a reversal of thinking that challenges us to embrace fats not as foes but as allies in our pursuit of balanced health. But why is it an uphill battle to convince this generation to rethink their dietary beliefs and habits?
Myth 2: Vegetable and seed oils are the healthiest option. Think again!
Vegetable and seed oils were once hailed as the healthiest choice due to their low saturated fat content. However, this narrative requires revision. The intricacies of fat composition are often overlooked, as marketers emphasise one aspect while overlooking others. Omega-6 fatty acids, abundant in these oils, can inadvertently contribute to inflammation. This is a concern that holds particular significance for menopausal women aiming to manage symptoms and overall health. The journey to rectify this skewed perception is undoubtedly challenging. And that is because it demands us to deconstruct long-held beliefs and embrace alternatives like coconut oil and olive oil, with their proven health benefits.
Myth 3: Low-fat dairy is the way to go. Not necessarily!
Similarly, the myth that low-fat dairy is inherently superior has woven itself into our dietary fabric, perpetuating misconceptions. The reality is more intricate than the simplified view that less fat equates to better health. Low-fat dairy products, often laden with added sugars, can inadvertently lead to weight gain and other health issues. Furthermore, adult humans are biologically less equipped to digest dairy, leading to increased lactose intolerance. This revelation prompts us to reconsider our sources of essential nutrients like calcium and vitamin K, nudging us towards vegetables, nuts, and seeds as more effective options.
Myth 4: Cholesterol is always bad. False!
Even the understanding of cholesterol, a topic that has perplexed us for decades, is subject to revision. As we delve deeper, we recognise that the role of cholesterol in our diet is not as straightforward as it was made out to be. It's a double-edged sword – the very foods we avoided due to their cholesterol content might not be as detrimental as we were led to believe. Instead, our focus should shift towards managing inflammation through a diet rich in anti-inflammatory foods – vegetables, fruits, whole grains, and healthy fats.
Beyond Traffic Lights: A Holistic Approach to Menopause Nutrition.
The journey towards informed dietary choices for menopausal women extends beyond simplistic traffic light labels and calorie counts. Nutritional value cannot be distilled into a colour-coded system: It requires a comprehensive approach that values the intricate interplay of nutrients. Highly nutritious foods may be mislabelled based on calorie content alone, side-lining their exceptional benefits. Embracing whole, unprocessed foods that provide essential nutrients is the key to unlocking better health during menopause.
The Bottom Line – Menopause Nutrition matters
In the midst of these complexities, the need for a holistic approach to nutrition becomes glaringly apparent. What's needed is a nuanced understanding that takes into account the delicate interplay between nutrients, guiding menopausal women towards nourishment that goes beyond mere calories.
And this is where I can help. As a nutritionist and a menopause health expert, let me unravel these mysteries. I can guide you through the labyrinth of misinformation and give you the knowledge you need. Let me show you how to nourish your hormones and fortify your health for the future. The narrative is shifting, the path is evolving, and with my guidance, you can stride confidently towards a vibrant and empowered future.
As a start, why not download my guide on what to eat to support your hormonal health here.
Menopause Nutrition Matters