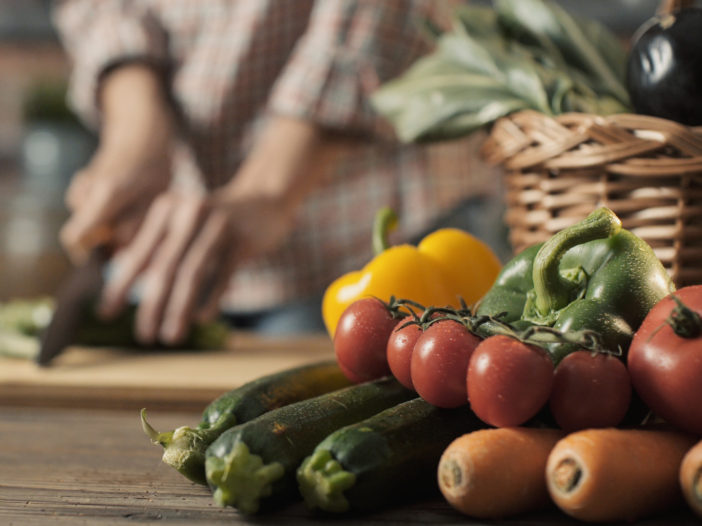 The power of plants! Is a plant- based diet or vegan diet the perfect menopausal diet? I am often asked this question. To me, increasing plant-based foods into your diet is a no brainer for everyone.
But whether you need to go totally vegan, is more debatable. Personally, I see veganism as being defined by what you are not putting on your plate. And in doing so, you miss out on some important animal proteins. But I do respect that for many this is a choice for environmental and animal welfare reasons. And that in itself is commendable.
So, for me, and from a health perspective, the bottom line is this: Going vegan is not essential. However, getting a good selection of plant-based foods into your diet is non- negotiable!
It is so important to nourish your body with as many plant-based foods, rich in colour and fibre, as you can. Your body and health will love it!
Still not convinced about the benefits of plant-based foods?
Let me take you across the world to look at how different cultures eat. And more importantly, the impact of various diets on menopause symptoms.
Do cultural dietary differences shape how people experience this stage of life?
Yes, they do!
Did you know that the Japanese do not have a word for "hot flushes?"
And interestingly, their diet is documented as being one of the healthiest peri and menopausal diets in the world.
According to Dr Lindsey Berkson, who is an expert in hormones, nutrition and gut health, only 7 % of menopausal Japanese women suffer from hot flushes compared with 55% women living in the USA.
So, why are their diets so brilliant for menopausal health?
Well, traditionally the Asian communities eat a lot of plant- based foods that are high in phytoestrogens. And on the whole the Japanese eat a lot more vegetable proteins and very little animal protein. At the heart of an Asian diet are soya products, such as tofu, miso and tempeh. These foods contain the compounds genistein and daidzein which have been found to regulate oestrogen levels. And in doing so, reduce symptoms such as hot flushes and night sweats.
In the same vein, similar findings show that women in India rarely report problems with hot flushes. And their diet is rich in rice, vegetables and lentils (another source of phytoestrogens which help to regulate oestrogen levels)
And what about the Mediterranean diet typically eaten in Greece and Southern Italy and Spain?
The Mediterranean diet is characterised by a high intake of fruit and vegetables, whole grains, olive oil and fish. It includes only small amounts of dairy, eggs and poultry and a limited intake of red meat. This way of eating is well documented for its heart health benefits. But it can also be beneficial for menopausal women who typically have low levels of oestrogen: It helps to keep bone density high and reduce the loss of muscle mass.
But what about the typical Western diet eaten in the UK and USA?
How does that compare with the traditional Eastern and Mediterranean diets?
Well, this is where things are not quite so rosy
The typical Western diet is characterised by a high intake of red meat, processed meat, pre-packaged foods, dairy, eggs and refined carbohydrates and a low intake of fruit, vegetables and grains.
What does this sort of diet do to our health?
Well, firstly, lots of these foods are triggers for menopausal symptoms. Many people report that their symptoms are worse when they eat processed foods (e.g., crisps and cakes), fast food and fatty meats.
A Western diet is also high in omega 6 and this can increase pro inflammatory prostaglandins and cause an inflammatory response in the body. This can increase the risk of joint pain and osteoporosis.
Processed food is also high in sugar and trans fats. These can cause high and low blood sugar surges and mood swings. Not what you need when you are already on a roller coaster due to all the hormonal changes going on in your body! Trans fats can also make you more insulin resistant and increase the risk of type 2 diabetes.
And the saturated fat found in meat and dairy products can increase the amount of oestrogen in your blood which may increase the risk of hormone dependent cancers.
Have I convinced you about plant-based foods yet?
Let's recap!
The Asian and Mediterranean diets are high in fibre, phytoestrogens, polyphenols and antioxidants. These are the corner stone of a cancer-preventing diet, improve heart health, reduce the risk of diabetes, help with weight management and digestive issues. They are also fundamental for looking after your hormonal health.
Let me give you a couple of examples:
Constipation is common in our Western society. And fibre found in fruit and vegetables reduces constipation. And if you are not constipated, then you can get rid of unwanted oestrogen from your body. Recirculating oestrogen is not a good thing for your menopausal health.
Plant-based foods are also full of antioxidants. These mop up free radical damage in our bodies. These help to protect us from cancers, osteoporosis, heart problems and alleviate menopausal symptoms.
And a diet that is whole food plant based supports microbial diversity and abundance. And a healthy gut microbiome is fundamental to your overall health.
The bottom line:
Many women in mid-life are drawn to following a plant-based diet in their midlife. And for good reason: Research has shown that it has huge benefits particularly in reducing menopausal symptoms.
But it is important that you follow a plant-based diet in a way that optimises your health. There are a few pitfalls that you need to avoid. More from me on this coming soon. And remember that it doesn't have to be all or nothing. Just getting started by increasing a few more vegetables into your diet will be beneficial
If you would like to learn more, download my free starter kit for a happy and healthy menopause