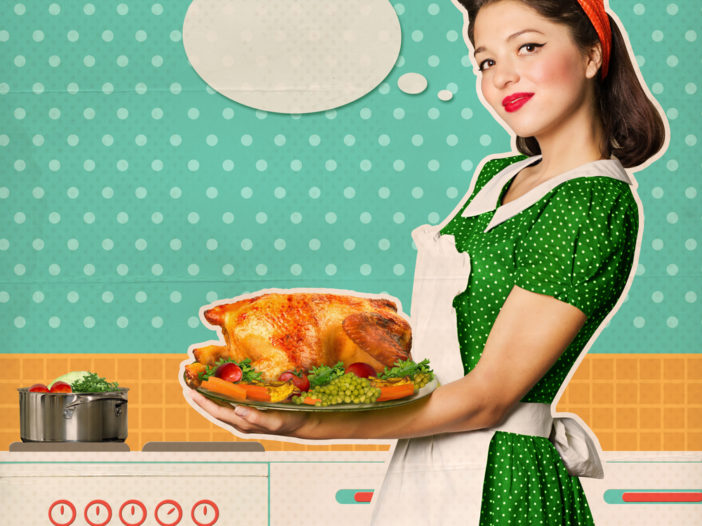 It is well documented that a healthy diet can really help reduce those menopause symptoms. But sometimes it is difficult to know where to start and what changes to your diet will have the biggest impact on your health.
I often talk about nutrients being "full or purpose" or "lazy". And that's because the food which you eat has a role in your body. And food can either enhance or disrupt your overall health. The menopause is a time when you need to take care of those hormones with a nutrient dense diet and avoid sugary and processed foods which bring a big fat zero to the table in terms of future proofing your health for your midlife years and beyond.
And so, in a nutshell, as you go through the menopause, eating the right diet becomes even more important.
Here are my three golden "nutrition" nuggets for every woman over the age of 40
Golden Nugget One
Get acquainted with the amount of protein you eat daily.
As you start to grow older, you naturally start to lose muscle mass. And protein, as the building block of your body is super important to keep your muscles strong and help to protect your bones. Sadly, the risk of osteoporosis increases at the onset of the menopause, so a protein rich diet is key. Many women these days are not getting enough of this important nutrient.
The rule of thumb is Ig of protein per kg of body weight per day. And you may need more if you are exercising regularly. So, if you weigh 70 kg, you need to eat at least 70 grams of protein each day. Try and spread it out over breakfast, lunch, and dinner as there is only so much you can absorb in one sitting.
Don't get hung up on it or fixated by logging your foods, but apps like My Fitness Pal and Nutracheck are a good starting point to work out whether you are getting enough. As a rough guide, a portion size of protein per meal is roughly the size of the palm of your hand.
To help, here are some examples:
An oven baked chicken filet (100g) = 30 grams of protein
2 hard boiled eggs = 13 grams of protein
1 steamed salmon filet (100g) = 23.6 grams of protein
Half a block of organic tofu (150g) = 17.8 grams of protein
Merchant gourmet puy lentils (100g) = 10.6 grams of protein
½ Can of chickpeas (120g) = 8.6 grams of protein
Golden Nugget Two
Learn to love (healthy) fats
Healthy fats, such as omega 3 fatty acids are a must for women going through the menopause.
Foods high in omega 3 include fatty fish like mackerel, salmon and anchovies and seeds like flax, chia, and hemp.
Many women going through the menopause right now have been brought up being told that fat is bad, that fat makes you fat. This is so wrong.
Your hormones are made of fat, your brain is made up of 60% fat and you need fat to absorb the vitamins your body needs to function properly.
Healthy fats also helpsto reduce cravings (so common for menopause women) by keeping your blood sugars stable and in turn reducing the spikes and troughs that lead you straight to the biscuit tin for a quick fix.
So, if you have been on a low-fat diet for years, now is the time to nourish your body with some good quality healthy fats and start reaping the benefits. Your hormones will certainly thank you. There is a lot of research linking omega 3 fatty acids with a reduction in night sweats and hot flushes. And you may also start to lose any stubborn pounds that may have taken residency around your middle!
Golden Nugget Three
Ditch the sugar and all refined carbohydrates
Keeping on top of blood sugar balance is crucial for supporting just about every aspect of the menopausal transition; And that's because erratic blood sugar levels really do make all those menopause symptoms far worse. It disrupts hormones, and has a negative impact on your mood, sleep, energy levels and can make it near impossible to lose weight.
The key thing here is to avoid foods which cause a rapid spike in your blood sugars. These are foods like white bread and rice, cakes and pastries, potatoes, chips, alcohol, breakfast cereals and even sugary fruit like bananas and grapes.
So, swap out the refined carbs and include a small portion of complex carbs instead. Good examples include chickpeas, lentils, cabbage, sweet potatoes, oat cakes, and brown rice.
These foods are broken down into glucose much more slowly and thus avoiding the blood sugar spikes which are so detrimental to health.
So, do give these three golden rules a go!
In essence, keep it simple and try and include good quality protein, healthy fats, and a small portion of complex carbs with your meals. And by doing this, you will be on the way to eating a sustainable and healthy diet which will nourish your body and support your hormones as you transition through the menopause.
Want to get a head start with your menopause? Download my ultimate guide for a happy and healthy menopause here