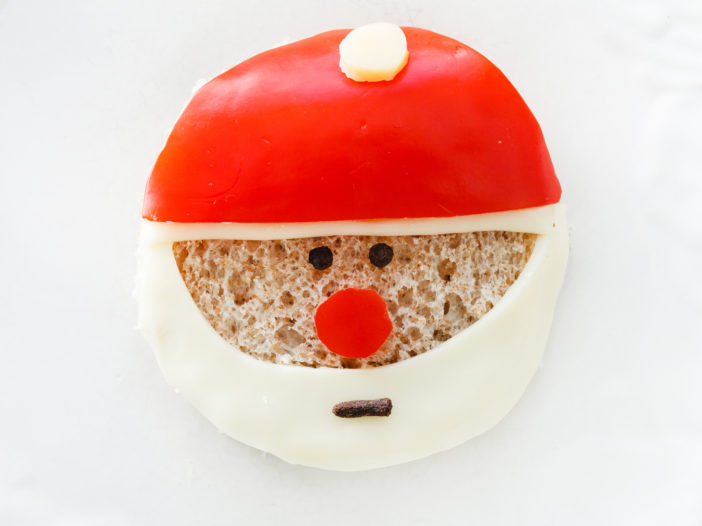 December is the start of the party season. And although it is an exciting, magical time in the year, many women find the party season pretty tricky. Most people want to continue to live a healthy lifestyle, but there are so many temptations to derail even the most dedicated. And that's because it is often a glutinous, booze filled and exhausting time of the year! But with a little bit of prep and thought, there are some easy ways to stay on track and cope.
One of the biggest challenges is your own mindset. I often hear people say that they are going to "starve themselves" during the day, so that they don't feel guilty about overindulging and drinking in the evening.
This approach is not at all helpful and almost certainly sets you up for failure. And without a doubt it will make you cranky and irritable and reaching for unhealthy snacks during the day. And that's before you even get to the party!
Remember too that alcohol is void of nutrients. And to be honest you need all the nutrients you can get during the party season to keep your immune system strong, your energy levels high and to support your liver in its detox role!
So, look at my top tips so that you can survive and enjoy the month of December!
Don't skip breakfast
Regardless of your festive foodie plans, always start the day with a good breakfast.
A bowl of porridge topped with nuts and berries will help to stabilise your blood sugars. Add a dollop of live Greek yoghurt and you will also be supporting your gut health and your immune system by adding in some healthy bacteria.
By choosing a breakfast which is high in protein and healthy fats, you are setting yourself up for the day. You will get a lovely so release of energy and feel fuller for longer. By doing this, you will be less tempted by the mince pies, celebration chocolates and biscuits which seem to be lurking in every office kitchen and on desks galore!
Keep hydrated
This is often something that people forget. But drinking 6-8 glasses of water each day will help to counteract the diuretic effects of any alcohol you drink. Without adequate hydration, you can feel sluggish and tired. And this can make you reach for unhealthy foods. So, before you think about snacking, have a glass of water first.
Swerve the canapes
Canapes tend to be unhealthy. And they are often tricky to resist if you arrive at a party hungry. So, plan and think about better snacks at home before you go out. As a rule, the best snacks combine protein and healthy fats. These help to keep you fuller for longer and will give you good stable energy levels so that you can dance the night away! Good examples include some nuts and seeds, oat cakes with nut butter or hummus or a pot of natural live yoghurt with some berries.
Navigate the buffet like a nutritional expert!
Buffets can be full of rubbish but take your time and you will probably find some healthy options. Be smart at the outset. Don't sit right next to the buffet and make sure you scan the entire buffet before you start filling your plate. Firstly, look for the veggies and fill your plate with half of these. Next on the list is lean protein. Salmon and chicken tend to be good choices. Avoid any that are covered in marinades and heavy dressings as these tend to be high in added sugars. A portion is the size of a pack of cards. And then you add, if you wish, a small fistful of whole grains (quinoa and brown rice). But make sure that you avoid the processed grains which include white rice, white pasta, and white bread. These will spike your blood sugars and increase cravings later on.
The morning after
The day after a party is super important when it comes to refuelling. Although you may feel like grabbing foods high in refined carbohydrates and stodgy stuff, try and think about what your body may need.
A good example is a mushroom and onion omelette. The eggs are full of choline which will help to support your liver. And mushrooms are full of b vitamins to help your energy levels.
Or opt for a smoothie packed full of oranges and bananas – a good source of potassium to help replace any electrolytes lost through drinking alcohol.
Keep moving
Often social commitments get in the way of your exercise routine in December. So, try and set aside just 15 minutes a day to do some sort of training – walking, HIIT or yoga. Anything goes! And on days when this is impossible, just incorporate 5 minutes of relaxation to help calm your body and mind.
But the most important thing is not to stress. If you fall off your exercise schedule or healthy eating plan, remember that a small blip won't wreck your overall goal of having a healthy December. Just jump back in. December is certainly not the month to take off when it comes to healthy habits and lifestyle. But it is the time to do what you can and make smart choices, so you are raring to go with a spring in your step come January!
If you feel that you could do with a kick start and get your health back on track, why not send me a message and we can set up a call to discuss your personal situation and goals? And download my guide for healthy living – a must for any woman over the age of 40!