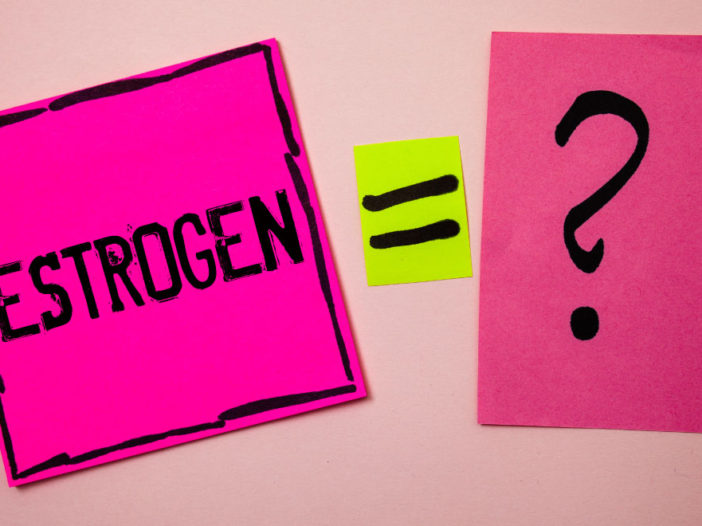 The word, perimenopause means "around menopause". It describes the time in your life when you start to transition towards the end of your reproductive years.
The age at which it starts can vary enormously. Most people will start to see changes in their 40S, but some women will start the transition earlier in their 30s. It is generally described as a time of fluctuating sex hormones. And it can last for several years. Eventually, oestrogen and progesterone levels decline to such an extent that your ovaries can no longer produce any eggs. When you have not had a period for 12 months, you have officially entered the menopause.
The perimenopause signals a time of change.
The perimenopause signals a time of change and is unique and individual as we all are. Symptoms vary from one woman to another. For some, the changes can creep in gradually and be so subtle that you barely notice them. For others, the transition is more challenging.
Declining oestrogen levels can wreak havoc and cause perimenopausal symptoms.
Without a doubt, many of the symptoms linked to the perimenopause are to do with declining oestrogen and progesterone levels.
At first, you may start to feel like a moody emotional teenager again . You may get bad PMS, tender breasts and irregular periods.
And then as you approach the actual menopause, you may start to struggle with hot flushes and night sweats. These occur as oestrogen and progesterone both have a role in regulating your temperature.
Sleeping may be more difficult as oestrogen controls magnesium in our bodies. It helps our muscles relax so that we can fall asleep. And progesterone is the hormone which is responsible for helping us to stay asleep.
Fluctuating oestrogen can also impact our moods. We generally experience a feeling of wellbeing when levels are high. And low levels are generally associated with low mood and anxiety.
And then, of course, there is weight gain. As our oestrogen drops away, our fat cells start to produce oestrogen. This is a way of protecting our bones and preventing osteoporosis. This is our body's natural defence mechanism and one that can make it difficult to lose any stubborn fat.
But did you know ? It is not just your sex hormones which are at the heart of all your perimenopausal symptoms.
Yes of course, they do have a massive role to play but they cannot be blamed for everything.
There are other hormones which you need to be aware of:
Hormones naturally change as you age and reduced levels or an imbalance can cause all sorts of issues during your perimenopausal years.
The stress hormone cortisol can signal bad news for perimenopausal symptoms.
Hormonal changes linked to the perimenopause accelerate stress. Having a hot sweat in the middle of a meeting at work is hardly a calming experience. Coupled with this, your 30s and 40s are generally busy times in your lives. You're quite possibly bringing up children, working long hours and your life is just one big juggling act. All of this creates high levels of cortisol. And when these levels are high, you are more likely to gain weight around your middle, be cranky and irritable and suffer from mood swings.
How can this be?
Cortisol is produced by your adrenal glands and it helps regulate glucose metabolism. It's designed to give you energy to deal with danger and stress. In times of stress, it is continually pumped out: Your body thinks it needs to be refuelled constantly to fight the danger/stress in your life. But if this fuel, in the form of glucose is not used up, your body will store it as fat around the middle. You will also find yourself on a blood sugar roller coaster. This will make you moody and irritable. And give you sugar cravings. All these are typical perimenopause symptoms.
And what about your thyroid?
It is also very common for your thyroid hormones to start playing up in your 40s. Your thyroid controls your metabolism. It is quite common for this to become sluggish as you age, altering the rate at which you use energy from food. As a thyroid imbalance can be a key driver for perimenopausal symptoms, it should be one of the first areas to look into if you're struggling with symptoms.
When women start to feel they are struggling with menopausal symptoms, they are often quick to visit their GP with a hope that they may get some hormone replacement therapy (HRT). Whilst for some, there is definitely a place for this hormone therapy, it is worth remembering this: It will only deal with symptoms associated with fluctuating sex hormones.
And yet as I have shown, there are a number of other hormones which can be impacting how you are feeling.
For some, a better starting point may be to have a comprehensive hormone test to really understand what is going on. What is the health of your adrenals, sex hormones and thyroid really telling you? It's a great way to know where you are at. And then you can start to unpick what is going on and address any imbalances. Although it is only available privately and not for everyone, it does provide that final piece of the jigsaw. In a way, it's an investment into getting back your health and stop putting up with feeling rubbish.
If you feel that now is the right time to invest in yourself and really get to the bottom of your menopausal issues, why don't you book a call to see how I can help?
And do download my free menopause guide to get you started.