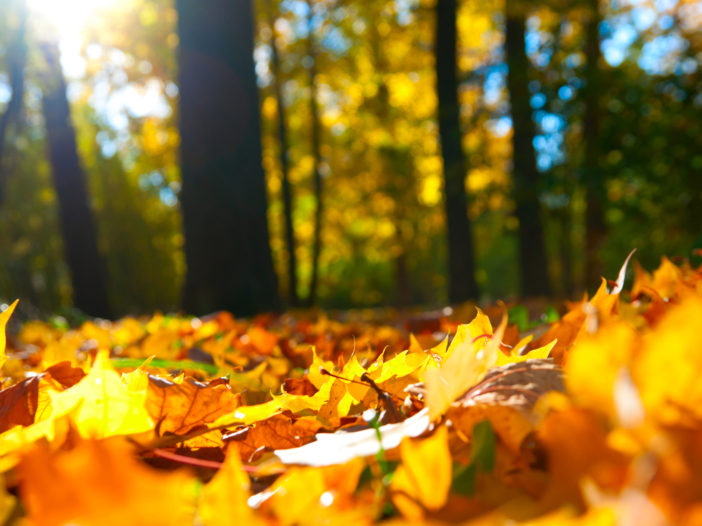 We have just had the autumnal equinox. And the sunlight hours are beginning to shorten. This means it's time to think about stocking up on vitamin D over the coming months.
This summer has been a slightly different one for most of us. If you are in the UK, it certainly hasn't been one blessed with sunshine. And with complicated travel procedures in place, many of us decided not to holiday abroad in the sunshine this year.
And because you get most of your vitamin D from sunshine, it's certainly something to start thinking about as the Autumn nights creep in.
There are a number of reasons for this:
Vitamin D, for the most part, is produced in your skin in response to sunlight.
Although you can get some vitamin D from foods such as oily fish and eggs, it doesn't occur naturally in many foods. As a result it is difficult to get adequate levels from diet alone.
And interestingly, a recent survey in the UK has shown that about 1 in 5 of us have low levels of vitamin D and this increases in the winter and spring when you are less exposed to sunlight.
Some people may be more at risk of vitamin D deficiency than others?
If any of the following applies to you, your risk may increase:
Having dark skin – melanin in the epidermal layer of the skin reduces the ability to produce vitamin D from sunlight.
Being elderly – as you grow older, your ability to make Vitamin D decreases. You may also be spending more time indoors.
Being overweight or obese – people with more subcutaneous fat capture more Vitamin D and block its release into circulation.
Not eating much fish or dairy.
Always using sunscreen when you go out.
So, what's the big deal? Why is it so important?
Vitamin D is one of many vitamins required to keep your body healthy. It helps with strong bones and supports your muscular health. It can also help prevent some cancers.
Symptoms of vitamin D deficiency are as follows:
Poor immune system/frequent infections
Fatigue
Bone/back pain or muscle pain
Depression
Impaired wound healing
Bone loss
Hair loss
Vitamin D and COVID 19
But perhaps one of the most important reasons to supplement with Vitamin D is because of the role it plays in supporting your immune system. Over the last couple of decades, it has been studied extensively: And research has shown that vitamin D plays an important role in preventing acute respiratory infections. This established link with respiratory conditions led to a flurry of activity at the start of the pandemic. And since then, there have been a number of trials looking at the role that this vitamin may play in reducing the risk of COVID 19.
From this, scientific evidence emerged to show a link between vitamin D status with COVID outcomes.
For example, trials showed that those with higher vitamin D blood levels were associated with lower rates of COVID infection.
And higher vitamin D levels were associated with lower risk of hospitalisation, ICU and even death.
Of course the landscape is now very different. Since these trials were conducted, there has been a large scale vaccination programme in the UK. And now research is looking at whether vitamin D status can influence the effectiveness of these vaccinations. Interestingly, a systemic review of a number of studies has shown that individuals with low vitamin D status were less protected against the flu after having been vaccinated compared with those with adequate vitamin D levels. It is therefore reasonable to assume that the effects of the Covid vaccine may well be maximised by eating a healthy diet rich in vitamin D foods and supplementing during the winter months.
With this in mind, it's not the time to become complacent. There is certainly nothing to lose and potentially a lot to gain with this approach. But how much should you take?
Public Health England recommends supplementation
In recognition of the role that Vitamin D plays in our health, in April 2020, Public Health England issued new guidance. They recommended that adults, young people and children over 4 years should consider taking 400IU of vitamin D each day between the months of October and early March. Although this is a step in the right direction, this may not be enough and certainly higher doses should be taken if you are deficient. And this is because this level was set to improve bone health. And experts are now questioning whether this is sufficient to achieve an optimal immune function.
In actual fact, in December 2020, a panel of 120 health and medical experts wrote an open letter to world governments. They called for a widespread increase of vitamin D intake to 4000 IU per day for healthy adults in order to help support immune function.
Get yourself tested
Vitamin D status can vary widely from person to person. At the end of the summer/ start of Autumn, levels are generally at their highest. This is therefore a good time to get yourself tested so that you know how much you need to supplement during the winter months. You can do this via your GP or do a private finger prick test at home.
You are deficient if levels are less than 30nmol/ L. Optimal levels are >75.01nmol/L and to maintain this level, daily supplementation of 3000IU may be recommended.
If you are unsure how much to supplement, then do take advice from a nutritionist as it isn't something that you want to over supplement. High levels of vitamin D can be harmful and lead to toxicity. This is rare, but something to be aware of.
So it's time to get ready and get your tool kit in place for a happy and healthy winter. If you would like support with testing and supplementation, then do get in touch. I would love to help.