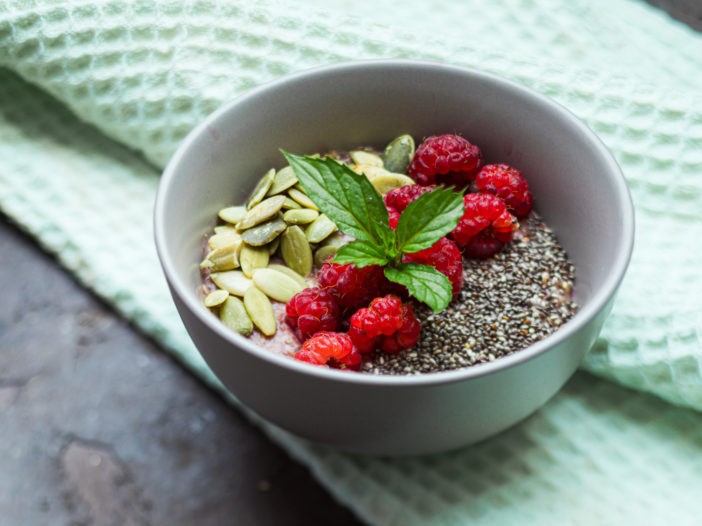 I am often asked what I think is the best food to help with menopause symptoms. It's a tricky one to answer as so many different foods are needed to make up a perfect and balanced menopause diet. Take a look at the best hormone loving foods here.
However, there is one food that punches above its own body weight when it comes to the menopause. And it is flax seeds.
But why are flax seeds so good? Well, they are a powerhouse of nutrition. They are a good source of protein, fibre, lignans and omega 3. They are also rich in minerals including magnesium, iron, zinc, phosphorous, calcium and potassium.
And all of these are helpful during your midlife years.
Let's have a look at why they are so good for perimenopausal and menopausal women
Lignans
Flax seeds contain lignans. And this is the biggie when it calms to supporting menopausal symptoms such as hot flushes, night sweats and memory issues.
But what are they?
Lignans are a type of phytoestrogen. And phytoestrogens play an important role in balancing hormones as they can have an oestrogenic-like effect on your body when required.
Although lignans naturally occur in many fruits and vegetables, whole grains, nuts and seeds, the lignan content of flax seeds is almost 100 time higher than any other food. And this is why they are a true super food when it comes to menopause nutrition and support.
During the menopause, oestrogen levels decline. And lignans which are structurally and functionally similar to oestrogen in humans can help to regulate and raise oestrogen levels when required. In doing so, lignans can have a positive impact on symptoms such as hot flushes, fatigue and mood changes.
Omega 3
Flax seeds are a great source of Omega 3. Omega 3 is important as it cannot be produced naturally in your body. Therefore, you need to get it as part of your diet. Amongst other things it can help to reduce cholesterol levels which can increase as you grow older. It can reduce inflammation and help with joint pain as well as improve mood by supporting brain function.
Minerals
Iron, Magnesium, Zinc, Phosphorous, Calcium and Potassium
Minerals are essential for health and are required for many different functions in your body. The minerals found in flax seeds are required for energy production, immune function and bone structure. They therefore help to reduce fatigue and tiredness, support the immune system and help to keep bones strong – all important areas for women transitioning through the menopause.
Fibre
Flax seeds contain good amount of soluble and insoluble fibre.
This helps to regulate blood sugar levels which can become more difficult to control during the menopause years.
The fibre content also helps to prevent constipation and can therefore help with removing excess oestrogen from the body via the bowels. Excess oestrogen can exacerbate many menopause symptoms and increase the risk of hormone dependent cancers in women. It is therefore important to get rid of it when it has done its job and prevent it from re circulating.
Protein
Flaxseeds provide good levels of protein. And protein is the building block of every cell in your body and essential for building hormones, muscles, keeping your bones strong and your skin healthy and so much more! So, getting good levels can make a big difference to how you feel.
Calcium
Maintaining good bone health is really important at this time in a women's life as declining oestrogen levels can increase the risk of osteoporosis.
Learn how to include flax seeds in your diet
This is the easy part! Not only are they delicious with a lovely nutty flavour and great texture, but they are also incredibly versatile. Try and get 20 grams a day
When buying flax seeds (sometimes called linseed), it is best to choose milled flax seed when including them in your diet. This is because the lignans are found on the outer shell of the flaxseeds. And so, when grounded, it is easier for your body to digest and absorb them so that you get most of the benefits. Whole flax seeds are less bioavailable and can pass through your body without being broken down.
How to eat flax seeds. Here are my suggestions
Include as part of your breakfast. They are great on top of porridge or as an extra with muesli. You can also add into your breakfast smoothie
Eat as a snack along with some live yoghurt
Sprinkle on salads or soups
Add to any homemade sauces
Use when baking for added flavour and texture
Add into stir -fries
So, it's certainly worth giving flaxseeds a go if you're struggling with some of the most common menopause symptoms. Just a couple of tablespoons a day may help to reduce hot flushes, brain fog and mood issues. And even if it doesn't, they will still provide some great health benefits as they are a real powerhouse of nutrition goodness.
If you would like to learn about a more personalised approach to your menopause and hormonal health, then do get in touch to see whether I can help.