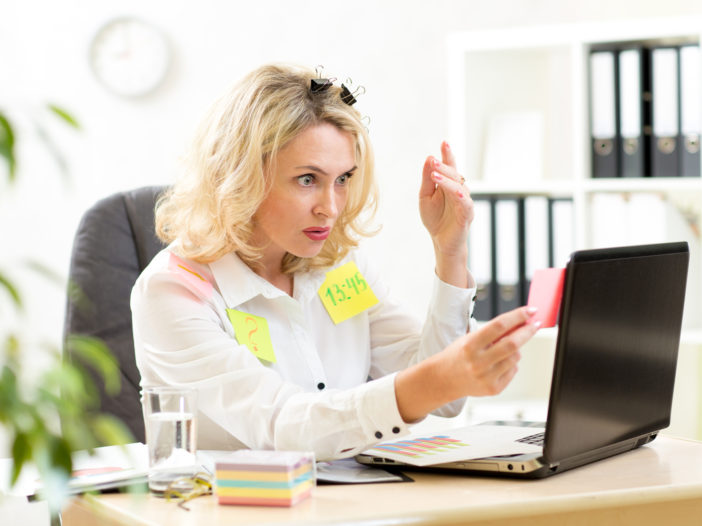 For many women brain fog is one of the first symptoms of perimenopause and it can be one of the most worrying. It is a term used to describe memory loss or an inability to focus.
Losing your train of thought in meetings, forgetting what you went into a room to get and just finding it really difficult to concentrate can certainly be a little bit disconcerting.
And many women start to think that they are in the early stages of Alzheimer's disease.
This is generally not the case.
Evidence shows that there is a connection between what is going on during the menopause and your brain.
During your menopause, hormone levels fluctuate and change. And many hormones, including oestrogen and testosterone, are involved in cognition. And so, when oestrogen and testosterone levels reduce, it will certainly impact brain function.
Some research published last month by Arizona university showed how the brain is reshaped during the menopause transition. You can take a read here:
https://www.nature.com/articles/s41598-021-90084-y
The good news is that the study suggests that the brain re finds a new normal after the menopause and memory performance typically bounces back, which is certainly encouraging to hear.
It is therefore worth supporting your cognitive health during this time
It is interesting that brain fog is often accompanied by insomnia which only exacerbates the problem. Because of course, it becomes even more difficult to keep your mind focused when you are just simply exhausted.
And although it may not be possible to completely prevent all of the brain fog, there are lots of things which you can do to ease the symptoms and improve your memory.
Here are my top tips:
Consider HRT
For many women HRT may be a good option. HRT helps to rebalance oestrogen levels and in doing so can really help women to improve their memory, focus and motivation.
Include lots of whole foods and healthy fats in your diet
A Mediterranean diet which includes lots of fresh fruit and veg, whole grains, fish, beans and olive oil is widely recognised as being protective to the brain. This is because it is high in omega-3 fatty acids and low in LDL cholesterol and fat which is bad for both your brain and heart.
It also contains lots of B vitamins, protein, healthy fats and antioxidants to support your brain and protect it from damage.
Focus on getting good quality sleep
This is often a tricky one, but it's worth setting up a good nighttime routine.
Try and keep your bedtime and wake time as consistent as possible. Make sure your bedroom is free of distractions, dark and cool.
Avoid coffee and alcohol and really focus on relaxing and unwinding at the end of the day. Yoga, meditation, massage are great options. Even some deep breathing exercises will do the world of good.
It is during sleep that your brain stores memories and processes information from the day.
Exercise both your mind and your body
To help clear a foggy mind, work out your brain. Puzzles, crosswords or learning a new skill will all benefit you.
And try and exercise five times a week (with both cardio and strength training) to keep your mind sharp. Exercise has been shown to improve working memory and your ability to process information.
Make sure you drink enough water
Our brains are made up of 75% water. And so, something as simple as drinking 6-8 glasses of water a day can often make a real difference
Keep your blood sugars balanced
Your brain needs a steady supply of glucose to function at its best. Therefore, avoid foods (sugar and refined carbohydrates) which will spike levels and send you on a blood sugar roller coaster.
Reduce your exposure to toxins
Our environment is full of toxins such as chemicals in food and household products and cosmetics. And when exposed to these over a long period of time, the brain can become very foggy. So, go organic where you can, avoid synthetic cosmetics and choose plastic free products.
So, you can see, there is a lot which you can do which can really make a big difference. It's certainly worth putting in the effort to do what you can to reduce this very common symptom. And it's a good way to future proof your health, so that when you come through the other side, you brain function will be in good shape. And you will be ready to enjoy and embrace your midlife years and beyond.