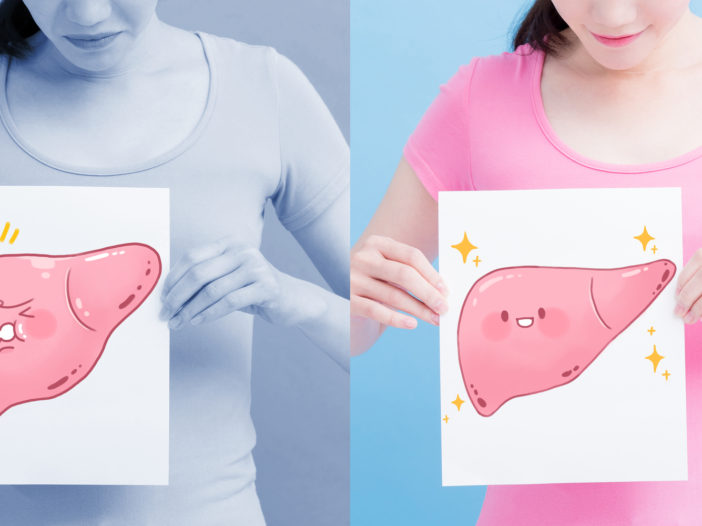 The liver is one thing that shouldn't be overlooked when it comes to supporting your peri and menopause years. It is such an important organ in your body with over 500 different functions to perform.
Here are just a few:
Regulates your blood sugar levels
Removes toxins from your body
Helps with making and storing energy
Makes the bile you need for your digestion
Produces some of your key hormones
Stores vitamins
But what's the connection between these functions and some of the most common symptoms experienced during the peri and menopausal years?
Many women feel that cravings increase significantly during the peri and menopause. And this may well be connected to how well your liver is functioning. If your liver is not regulating your blood sugars, then they can fluctuate all over the place. And this will result in cravings.
Fatigue is another common symptom of the menopause. And if your liver is not controlling the production and storage of energy efficiently, then you may well feel exhausted.
And digestive issues can start to occur for the first time for many at this stage of life. This may well be an indication that your liver is struggling to function as well as it should.
And what about its role in detoxification? Your liver is responsible for getting rid of excess oestrogen. And this is so important as re circulating oestrogen can cause all sorts of unwanted symptoms such as weight gain, bloating and headaches.
Is insomnia one of your menopausal symptoms? This too may have a connection with your liver. Your liver is responsible for regulating the hormones involved in your sleep/wake cycle. These are cortisol and melatonin and if these are not carefully regulated, it can interfere with sleep quality and quantity.
The problem is this:
Our modern day lives often give your liver a pretty tough time. And if the following applies to you, your liver will certainly be under a lot of pressure:
Eating a typical western diet high in processed foods and sugar.
Drinking lots of alcohol on a regular basis.
Being exposed to chemicals in and around the house. And this includes beauty products, cleaning products and pesticides on your fruit and veg.
Leading a pretty stressful life.
Eating lots of foods high in oestrogen, e.g., meat and dairy as well as unhealthy fats.
The good news is this:
Your liver is an organ which is able to heal and repair. Therefore, it is never too late to turning things around.
Here are my top tips for a healthy liver:
Make sure that your diet is full of fresh fruit and vegetables. The more varied the better. And cruciferous vegetables such as kale, cauliflower, broccoli and cabbage are particularly important. They contain a compound indole-3 carbinol which helps to get rid of excess oestrogen.
Drink plenty of water. Not only is it great for your liver, but it is the foundation of good health. And it really does help to flush everything out.
Exercise regularly. By keeping everything moving, you will be keeping everything flowing through your body. And sweat is a great way to get rid of toxins!
Be mindful of foods that sabotage the health of your liver. These include sugar, caffeine, refined carbohydrates and alcohol.
Think about the frequency of any pain killers and pills etc you may be taking. These all add up and need to be detoxified by the liver. This will put it under additional strain.
Replace your beauty and household products with natural and organic ones wherever you can to reduce toxic load in your body.
Buy organic foods where you can to avoid pesticides and toxins.
Make sure that you include lots of fibre in your diet to keep your digestive system working well.
And don't forget to include a good source of protein with every meal. Your liver needs protein to repair itself and to help remove fats from the liver.
Find ways to manage stress in your life. Of course, it may not be possible to remove it all, but how you manage it is so important. So, try and practice some self-care every day. Even just a few minutes of deep breathing, a yoga class or walk outdoors will really help.
Do invest in the health of your liver
Given how important the liver is, it is certainly worth investing in keeping it strong and healthy. And by adopting these dietary and lifestyle recommendations, you will be on your way to keeping your liver functioning at its best.
If you suspect that you may have some hormonal imbalances and would like further support with your diet as you transition through the menopause, download my starter kit for a happy and healthy menopause here.