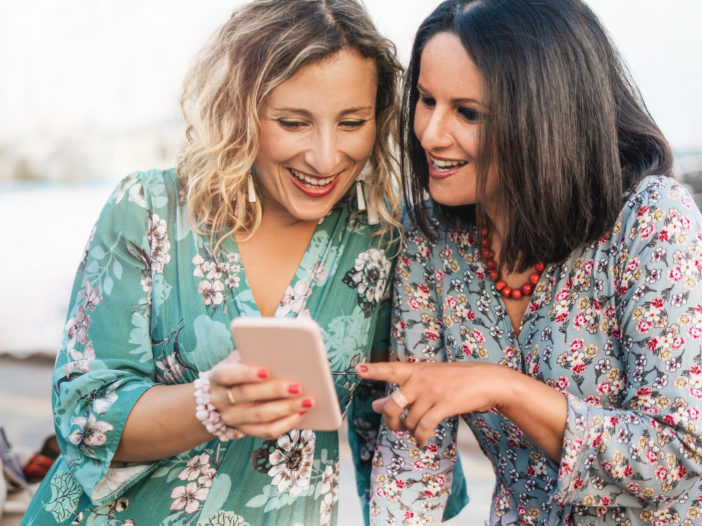 Let's get started with a quick summary of all the "pauses" that are out there! I will define them all from perimenopause to post menopause.
Premenopausal – this is the time when a few hormonal changes begin to happen, but there are no noticeable changes in your body
Perimenopause – these are the years which lead up to the Menopause. It is the time when hormones start to fluctuate and decline.  It can start in your early 40s (and for some earlier) and could last up to 10 years or so. During these years, many women don't always associate their symptoms with the menopause and put them down to stress or something completely different. With this in mind, it's worth taking a good look at some of the symptoms you may be experiencing right now. It's quite possible you are already in the perimenopause.
Menopause – this is the point in time when you have not had a period for 12 months.
Post menopause – this starts the day after your menopause, and this is what you are in for the rest of your life. Your ovaries have done their job. They no longer release any eggs, and your adrenal glands take over the production of oestrogen. For most people, you have 1/3 of your life left to live, so it's worth putting in the work during your earlier years to make this the best time of your life!
Would you like to get rid of night sweats, brain fog and anxiety?
In this blog, I want to focus on the perimenopause. And what you can do to make this time work for you and get yourself set for your postmenopausal years.
HRT – should I take it or not?
This is of course has to be a personal choice. And it is certainly a topic where you need to do your research in order to make an informed decision.
Here are a few things to consider as part of that process:
The role of HRT is to regulate your oestrogen and progesterone levels. And in doing so, it can reduce a lot of the typical menopausal symptoms such as night sweats, aches and pains, anxiety, hot flushes, fatigue and brain fog. And for many women, achieving this is priceless.
It also has additional health benefits: It supports your bone, brain and heart health. And body identical HRT, which is available on the NHS, is a natural and safe way to replace these declining hormones.
But there is always another side of the argument to consider. The menopause after all is a natural event in your life. It is not a disease or illness. It is not something that necessarily needs to be fixed. And so, is it right to put hormones back into your body with a drug? If this is your view, then please rest assured: There is still a lot which can be done with diet and lifestyle to help you to adjust to the hormonal changes that are going on in your body.
But whichever camp you sit in, do remember this:
During this time of your life, a lot can be going on. And it may not just be your sex hormones which are causing your symptoms. Many other hormones can start to be less efficient in their role in your body in your 40s and beyond. And so, it's worth taking this into consideration. Perhaps you need a full body MOT to find out where the imbalances may be? It is definitely worth working this one through as HRT will only take you so far. It is not a magic pill that can fix everything.
So whatever decision you make, do be prepared to really focus on your diet and lifestyle to achieve a symptom free life. And this is because what you eat during this time of your life matters more than ever.
Let's look at some common questions to do with hormones and the perimenopause:
Are your sex hormones just required for fertility?
No! These hormones are also required for maintaining other organs and systems in your body.
You have oestrogen receptors all over your body. Oestrogen has a critical function in your bones, muscles, brain function, digestive system, metabolism and skin. And because of this, the risk of osteoporosis, dementia, diabetes and heart disease increases during the menopause.
Progesterone helps to buffer your stress hormone cortisol. And so, when levels of progesterone decline, you may find stressful situations more difficult to manage. This is one of the reasons why you can develop anxiety and uncharacteristic mood swings.
Why is it important to get rid of excess oestrogen from the body?
Getting rid of oestrogen from our body can sound counter intuitive when you are peri menopausal. You may be thinking that you need to keep hold of all that you can? Actually no. Once oestrogen has done its job, you don't want it to recirculate. This can be more harmful and actually exacerbate many menopausal symptoms. It is therefore important to support the liver with foods that help it to do its job. And this is to remove hormones from the body that have served their purpose. Your liver is your detox organ. And liver supporting foods include cruciferous vegetable (broccoli, kale and cabbage), good sources of fibre from fruit and vegetables and lots of water. And don't overload your system with foods that promote inflammation, such as sugar, refined carbs and processed foods. These are difficult for your liver to deal with.
Why are your adrenal glands important during your perimenopause?
Your adrenal glands produce your stress hormone cortisol. But once you are menopausal, they have the responsibility of producing oestrogen too. But if stress levels are high over long periods of time, the output of oestrogen will suffer. And this is because the production of cortisol will always take priority. Although it is not possible to avoid stress in your life, the more you can do to manage it during your perimenopausal years the better. And so, anything which encourages deep relaxation, such as breathing exercises and yoga will be hugely beneficial. It is also possible to regulate your stress hormone with your diet. Cortisol is released as your blood sugar drops and so by choosing foods that keep your blood sugars stable will certainly help. Avoid refined carbs and sugar. Instead eat plenty of healthy fats and protein with each meal and lots of colourful veg.
The bottom line is this:
The perimenopause is a natural stage in your life and one that can be healthy and happy. It is possible to effectively manage your symptoms and enjoy a good quality of life, full of energy and with a spring in your step. Think of it as the start of a natural change, not a decline. Understanding what is happening to your body right now is an important step in choosing the right path – one that will nourish and support you through this time of change.