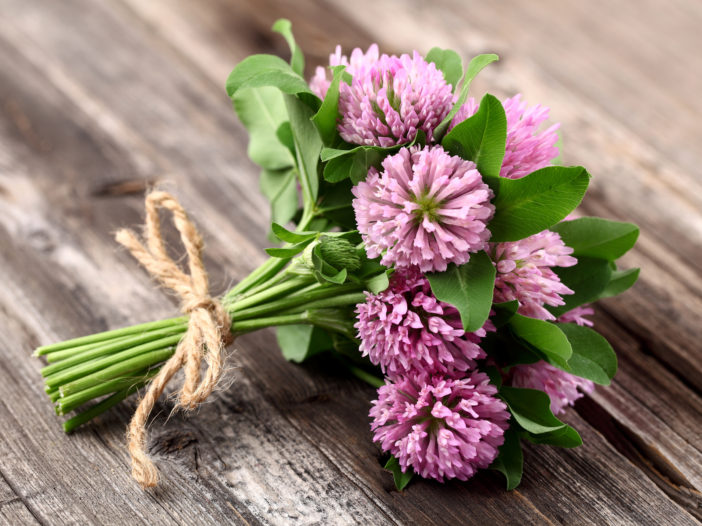 As women transition through the menopause, it is quite common to experience symptoms such as hot flushes, insomnia, depression, weight gain and mood swings. In the main part, these symptoms are linked to fluctuating levels and eventual decline of oestrogen.
Some women are not keen on taking HRT. And for these women, there are a number of herbal remedies which can help.
Here are my top recommendations
1. Black cohosh
Black cohosh comes from the buttercup family and has been used for centuries to treat menopausal symptoms. It behaves in a similar way to serotonin, our happy hormone. For this reason, it can help to regulate feelings of depression and low mood. It has also been shown to be helpful in reducing hot flushes.
2. Ginseng
This is a herb which is very popular in Chinese medicine. It helps with symptoms of fatigue, anxiety and stress. Research suggests that it can help with low mood and improve sex drive.
Do not use if you are taking blood pressure, cholesterol and blood-thinning medications
3. Red clover
This a herbaceous flowering plant from the legume family. It contains isoflavones which behave in a similar way to oestrogen. Because of this, red clover is very effective at reducing symptoms associated with a decline in oestrogen such as hot flushes and night sweats. It also has a role in supporting bone health.
Given that it has oestrogen like properties, red clover is not suitable for anyone that has had or is at risk of having a hormone sensitive cancer.
4. Dong quai
This is an Asian herb which grows in China, Korea and Japan. It is related to celery, carrots and parsley. It is often used in traditional Chinese medicine to support menopausal symptoms like hot flushes and night sweats.
Do not use if you take blood thinners
5. Maca
Maca is a Peruvian cruciferous vegetable and related to broccoli, cabbage and brussel sprouts.
It has been used for centuries to help with hormonal imbalances including hot flushes and interrupted sleep. Research has also shown that it can protect bone health.
It reduces anxiety and low mood which is often seen in menopausal women.
One of the easiest ways to incorporate it into your diet is by adding it to smoothies as it is available as a powder. And furthermore, it is a great source of protein and fibre so a great addition to the menopause diet
It works by increasing your body's oestrogen production and supressing your stress hormone cortisol, whilst also boosting your energy levels.
Given that it can mimic oestrogen, so not take if you have hormone sensitive cancers such as breast, ovarian or uterine.
6. Sage
Sage herb is part of the mint family and has been used traditionally to treat some of the most common and troublesome symptoms of the menopause such as hot flushes and night sweats. And it's just so easy to add to your cooking.
7. Ginkgo biloba
This herb comes from the leaves of the ancient maidenhair tree. It improves libido as well as help with memory problems and mild anxiety
8. St John's wort
St John's wort is a flowering plant and a herbal medicine. It is generally used to treat depression and has been found to be helpful in improving mood in menopausal women. In addition it helps with hot flushes.
It does react with other medications and should not be taken alongside anti-depressants and Warfarin
9. Vitex agnus-castus
This is a shrub that has commonly been used to balance hormones and is helpful for perimenopausal women who are struggling with mood swings and anxiety
The bottom line
Research on herbal remedies is still mixed, but without a doubt it certainly benefits many menopausal women. And more and more solid scientific evidence to back up their use as an effective treatment for menopausal symptoms is growing. Natural remedies such as these herbs address the symptoms and the root cause of the imbalance. It is therefore important to seek advice as the treatment will be very specific to the individual involved.
There are a number of different brands on the market, and they vary enormously in their quality and potency. Before taking any, it is always to seek advice from a professional as they can interact with medications you may be taking. And certainly, do not take if you are on HRT or use the oral contraceptive pill.
Would you like to learn more about how you can support your menopause naturally? Do drop me a line or download my free starter kit for a happy and healthy menopause.