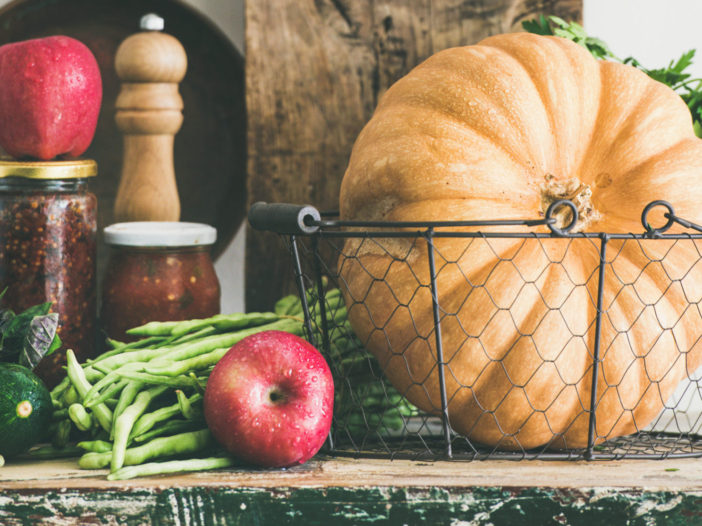 Are you bored with your supermarket shop?
Do you order and buy the same foods each week?
Do you cook the same foods day in day out?
Are evening meals becoming a bit of a chore?
I am certainly guilty of this and it got me thinking about the importance of getting variety into our diet. On a wet and windy lockdown afternoon, I decided to trawl through my food cupboards. My aim was to evaluate how well I was doing on my eating plan. Was I eating in the right way to support a happy and healthy menopause?
Would you like to choose foods to support your hormones?
Let's face it, what else is there to do right now!
I'm not suggesting it brings the same excitement of actually leaving the house and meeting up with friends. But it may make you feel that you've done something worthwhile during these strange times. It's time to get your health back on track!
Where to start….
So, your mission is to make sure that you are only eating real food. Food that, for the most part, involves being cooked from scratch. This is food that your hormones love. So, it's time to get rid of any highly processed foods lurking in your cupboards. Instead opt for some great "menopause healthy" ingredients that can be at the heart of your meals over the next few lockdown months. You may feel that you haven't got time right now with a busy work schedule and home schooling etc. But believe me, it will pay off. It doesn't take long for your body to respond to being correctly nourished and your symptoms to sleep away.
And if that isn't enough to convince you…..
It is well documented that Japanese women suffer less with hot flushes and night sweats. And research links this lack of menopause symptoms in Japanese women to their high intake of phytoestrogens in their diet. In contrast, a typical western diet high in refined carbohydrates and ultra-processed food has been shown to exacerbate the symptoms.
So, here's the challenge that I set myself.
And you can do this too!
Take a good look through your cupboards. Ditch anything that looks like it is highly processed and full of hidden sugars and nasties (e.g., crisps and biscuits).
And then replace with foods that your hormones and body are going to love.
To help you on your way, I have listed my favourite menopause friendly store cupboard ingredients. Why not pop these on your shopping list to ensure that you are well stocked up?
In addition, I have created a list of key perishables that have beneficial qualities not only for the menopause but optimum health in general.
The menopause is not the time for processed and convenient foods. It's a time to enjoy natural and delicious ingredients that your body will love.
If you want to give it a go, here is my list of store cupboard foods and perishables to add to your weekly shop.
Phytoestrogens
| | |
| --- | --- |
| Store cupboard | Perishables |
| Legumes – lentils, chickpeas, kidney beans | Garlic |
| Seeds –flax seeds, sesame seeds, pumpkin, poppy, sunflower | Celery |
| Grains – rice, oats, wheat, barley, rye | Fruit – apples, plums, cherries |
| Herbs – cinnamon, sage, red clover, fennel and parsley | Sprouts – alfalfa and mung bean |
Phytoestrogens are amazing at reducing menopausal symptoms such as night sweats and hot flushes. They also reduce fibroids, reduce the risk of hormone related cancers and protect your bones and maintain a healthy heart.
Healthy fats
| | |
| --- | --- |
| Store cupboard | Perishables |
| Nuts – almonds, brazil, walnuts | Oily fish – such as salmon, mackerel, sardines, trout |
| Seeds – sunflower, pumpkin, sesame and flax seeds | Dark green vegetables |
| Olive oil | Avocado |
| Coconut oil | |
Healthy fats help to manufacture your hormones and support your brain, heart and joint health. They also help to keep you fuller for longer and can reduce cravings for sweet things. This in turn helps with weight management. Omega 3 fatty acids found in oily fish and flax seeds can reduce hot flushes and night sweats too.
Fibre
| | |
| --- | --- |
| Store Cupboard | Perishables |
| Whole grains – brown rice, oats | Fresh fruit |
| Quinoa | Fresh vegetables |
| Nuts and seeds | |
| Lentils, kidney beans, chickpeas | |
Fibre is super important at the Menopause as it has a role in determining how much oestrogen you store and how much you get rid of. It also has a role in helping you to regulate your weight naturally and keeping your heart healthy.
Cruciferous Vegetables
I have given these their own section as they are just the best in supporting health in midlife!
Cruciferous vegetables should be eaten in abundance! They include cabbage broccoli, kale and cauliflower.
As well as being great sources of vitamins, cruciferous vegetables contain a compound called indol-3 carbinol. This compound reduces the risk of getting breast cancer which increases as you age. How does it do this? Indole-3 carbinol changes the way that oestrogen is metabolised in your body. In doing so, it speeds up its elimination from your body. This is a good thing as circulating oestrogen can be bad for you. It reduces symptoms such as PMS, bloating, headaches, fibroids, breast tenderness.
I'm really hoping that you join me in giving your store cupboards a health check. The peri/menopause is certainly the time of life when paying attention to your diet will certainly pay off. Why not give it a go today?
If you have enjoyed reading this but would like to learn more about your diet and menopause, why don't you grab hold of my happy and healthy menopause starter kit. It's yours for free and can be downloaded here.