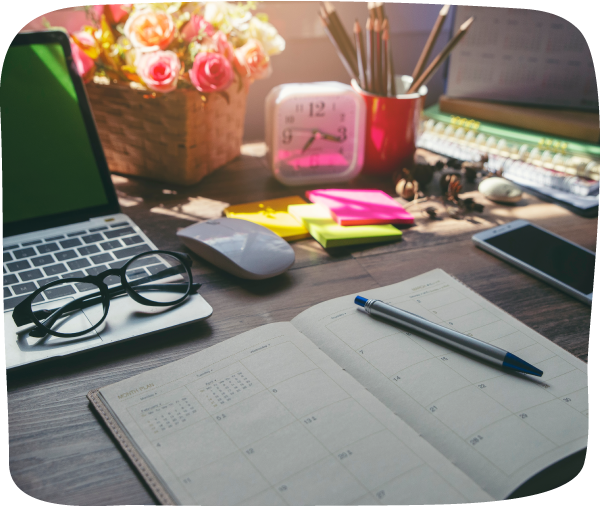 Workshops and Corporate Wellbeing
Are you interested in improving the health and wellness of your employees? With more and more people working from home and remote working becoming the new normal, staying connected with your workforce and prioritising their wellbeing is more important than ever.
---
Why is corporate wellness important?
Good nutrition and lifestyle are at the heart of a healthy body and mind and this in turn leads to a proactive, positive and engaged workforce.
As we transition into new ways of working, many companies are beginning to reap the benefits of corporate on -line well-being programmes.
My Workshops
Popular online workshops over the last 6 months have included:
Supporting working women through the menopause
Supporting the immune system with nutrition and lifestyle
Eating for sustained energy and avoiding those mid-afternoon slumps
The impacts of stress on the body and how nutrition can help
As we transition into new ways of working, many companies are beginning to reap the benefits of corporate online well-being programmes
---
---
Nikki created and ran a Zoom session for us around the topic of nutrition and supplements to support the immune system and help to manage stress, for one of our key corporate clients in October 2020. The session was one of the highlights of the program and feedback recognised the visual content, accessible yet very clear and scientific advice and guidance, and was
presented in an engaging and authoritative way.
Nikki is certainly now a part of our team of experts and specialists providing variety and depth to our online corporate programs.
Cathy Mansell, Director, Ziesa Ltd.
"Your presentation at our Menopause support group has certainly opened our eyes. It was both inspiring and educational and the feedback from my teams has been tremendous. Your passion for women's health and the Menopause was infectious. And your energy and use of real life stories, which resonated with the audience, really helped us to feel inspired and motivated to take on board your recommendations. Watch this space as we start to transform our lives!!

Who would ever imagine that you could walkaway from a presentation on the Menopause buzzing? But that's exactly what happened! At Liverpool Football Club we are committed to supporting our employees through the Menopause and this was exactly what we needed. It was both down to earth and informative as well as being fun and engaging. All the requirements for a great presentation. Thank you for taking the time to share your knowledge and passion with our teams"

Yonit Sharabi, Liverpool Football Club
Nikki has worked with our company over the last year to deliver a series of learning talks, on nutrition for energy at work and, most recently, menopause.  Nikki combines her expertise as a nutritionist with a deep understanding of the workplace, from her years leading large teams in the corporate world.  As a result her approach is perfectly tailored to the real needs of people working today.  Her talks are engaging and accessible, and generated broad interest and discussion in our company. Working with Nikki helped us re-think the company's approach to supporting employee health and well-being. –Tamsin Todd, CEO Findmypast
---
---
If you would like to find out more and see how we can work together to support your employees, I would love to hear from you.
Please contact me by clicking on the button below.