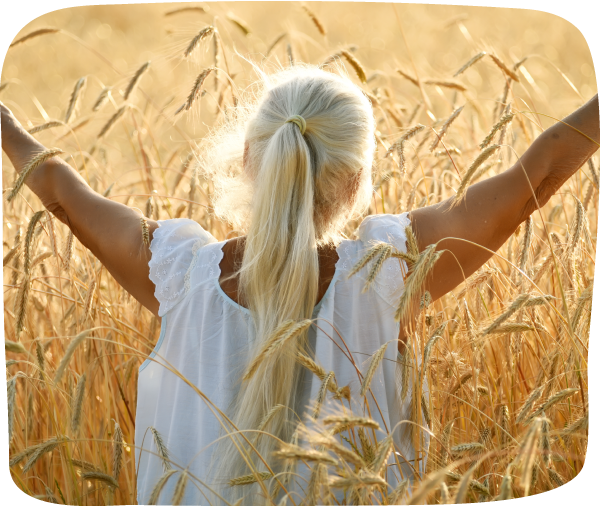 Menopause
So let's be clear. The menopause does not mean you are old! In fact, you are probably only two-thirds of the way through your life!
It's a natural stage and by getting the right foundations in place, it is a phase that you can embrace and enjoy. But there is a caveat: It is really important now to focus on your diet and lifestyle in order to reap the benefits of a healthy and happy menopause.
And by doing this, you can enjoy boundless energy, be at a healthy weight and have mental clarity throughout your midlife years.
---
Menopause and Post Menopause.
What's the difference?
The menopause is defined as being without a period for 12 months in a row. When you reach this, you are officially in the post menopause phase. For most people, this occurs between the ages of 45 and 55.
For some people, symptoms seem to ease but for others, the uphill struggle goes on for several years as your body continues to deal with the hormonal changes experienced in the perimenopause.
What are the symptoms?
Common symptoms include:
Sleep problems
Hot flushes
Stress and Anxiety
Weight gain
Low energy
Brain fog and poor concentration
Skin changes
Mood swings
Urinary changes
In addition, the long-term effect of lower oestrogen in the body can increase the risk of heart disease, strokes and osteoporosis.
Reduced oestrogen and a sluggish thyroid may also lower your metabolism resulting in a few extra pounds around your middle, increased tiredness and brain fog.
There is a light at the end of the tunnel
Sunlight is an excellent source of vitamin D and has an important role in helping you to stay strong, healthy and positive in your midlife
---
During these years, many small dietary and lifestyle changes can really make a big difference in reducing symptoms and improving your overall health.
But left unchecked, then the risk of more serious conditions increases. So now is the time to take control and not leave things to chance.
Let me help you to enjoy your postmenopausal years with renewed optimism. With the right support, guidance and self-care you can re-find your old self and maintain good health no matter your age.
If you would like to find out more, contact me by clicking the button below. I would love to help